Sandy Hook Massacre Demands We 'Wake Up & See How Inadequate Our Mental Heath System Is' Says Filmmaker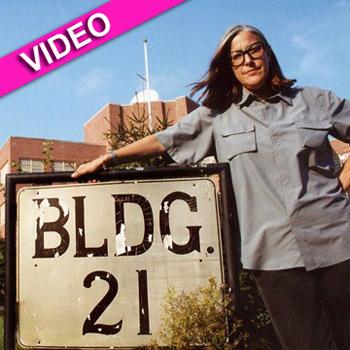 Article continues below advertisement
The now abandoned Long Island institution once housed 9,000 patients in its imposing brick buildings, many of whom were given vague diagnoses for their mental or emotional issues, such as Lucy's verdict of "chronic differentiated schizophrenia."
"I was placed in the violent ward, for starters," recalled Winer. "All my possessions were taken from me.… I was highly medicated. There was no place to sit, maybe five or six chairs, so we all slept on the floor all day. It was neglect and neglect is abuse…We were not considered to be human."
The mismanagement of mental health issues has become a hot topic following the tragedy that has devastated the small Connecticut town where Adam Lanza, 20, shot dead his mother Nancy Lanza in her bed last Friday before taking an arsenal of her firearms to the Sandy Hook Elementary School. As police drew in on him, he shot himself in the head, but not before killing a total of 26 others.
The mass murderer has been described as a "deeply disturbed kid" who was "subject to outbursts" and is speculated to have suffered from a serious personality disorder.
Article continues below advertisement
Now a filmmaker, director Winer investigated the serious side effects of the flaws in the mental health system in her 2011 film Kings Park, which lifts the lid on the dark side of mental health care before most of the nation's state hospitals were shuttered one by one over several decades in a bid to provide "more humane care" for the mentally ill within the community.
However, as she reveals, that aim was never achieved and instead patients were returned to their homes loaded up with new medications, while the states never committed to fully funding community-based care. The lack of supervision and care resulted in multitudes of patients forgetting or stopping to take their meds, and mental health problems - sometimes resulting in dangerous, violet behavior - have gone unchecked and untreated, of which the victims in Newtown may now be suffering the terrible affects of.
In the last 60 years, the number of patients in state mental hospitals decreased from 600,000 to less than 60,000, according to the National Institutes of Mental Health.
"The secondary tragedy is that it takes a tragedy of this proportion to wake us up and see how inadequate our system is," revealed Winer. "Those who are mentally ill pay a huge price. They lose their jobs, insurance, their friends, associates. People stay silent and don't seek treatment."
Article continues below advertisement
After premiering at the Woodstock International Film Festival in 2011, Kings Park has been viewed by mental health organizations and Washington policymakers in an attempt to learn from past mistakes, and it is now being shown in limited release around the country.
While reliving her own horrific experiences behind the locked doors of the institution, Winer, now 62, learned that many patients' experiences were far worse than her own. She heard nightmarish stories of patients running around the ward naked, covered in feces, while others were tied down for months at a time.
Ron Jackson, a runaway foster child placed in a ward for "disturbed young adults" in the 1940s at age seven or eight says in the film that he was hung from a high window in a straight jacket then left to swing back and forth for hours.
Even the employees endured daily trauma, according to Winer: "The staff was also oppressed by the system. Everyone just tried to survive."
Kings Park, which had been operating since 1885, shut down in 1996, and since then, "history is vanishing," she said. "These hospitals were torn down all over the country. Their stories are being lost - cemeteries where thousands of patients were buried are erased. It's hard not to believe that it's not rooted in the fear of mental illness and a distaste, almost as if it is infectious."
Article continues below advertisement
Despite being back in civilization for more than three decades, during which she had to learn how to use money, credit cards and travel on public transport, she says she is still a person "in recovery" after her battle with depression.
"I work every day to stay grounded," she said. "There is no question, I am not standing in front of the medicine cabinet with a stomach full of barbiturates. But at the same time, I don't take my peace of mind or ability to show up to life, for granted."
Newtown's Only Undertaker Describes His 'Week From Hell' As First Shooting Victims Are Buried