Exclusive
Police Confirm Amber Portwood's Suicide Attempt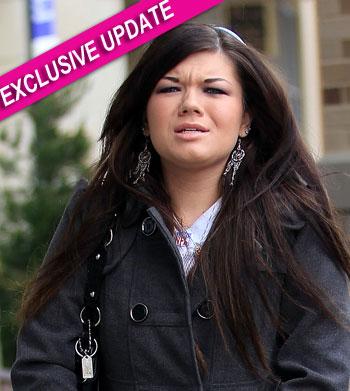 Police in Anderson, Indiana have confirmed Star magazine's exclusive report of Amber Portwood's suicide attempt.
A police statement reads: "Late this morning (11:34 a.m.), Anderson Police responded to a call at a residence in the 1300 block of Pleasant Meadow Drive. According to the caller, 21-year-old Amber L. Portwood was depressed and threatening to end her life. The victim, who did not appear to be injured, was transported to a local medical facility for further evaluation."
Article continues below advertisement
An Anderson police source also confirms that the call was not made by Amber at her home, but by "a relative" at a different location, who advised the authorities to check on Amber. A source told Star that the mother of Amber's on-again, off-again boyfriend, Gary Shirley, made the phone call to the police.
The source has provided Star with further details of the dramatic scene at Amber's home. "Two policemen arrived, found her face-up on the couch and immediately called for an ambulance. When two EMT workers arrived, they removed the rope that Amber had loosely knotted around her neck. They tried speaking with her, but she was in and out of consciousness and couldn't respond; she was just moaning. They gave her an oxygen mask, put her on a gurney, and rushed her to the hospital."