'Teen Mom' Amber Portwood Rejects House Arrest Plea Deal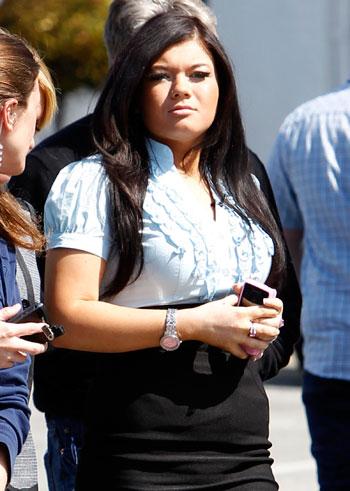 RadarOnline.com Staff Reporter
Controversial Teen Mom star Amber Portwood has rejected a plea deal that could have kept her out of jail.
Portwood appeared in a local Anderson, Indiana courthouse on Thursday for a hearing regarding felony charges from an August, 2010 incident when she was caught on camera by MTV physically assaulting her baby daddy, Gary Shirley.
RadarOnline.com has learned the prosecutor's office offered the 20-year-old mother a plea deal of 90 days house arrest and two years of probation, but she turned it down.
Article continues below advertisement
Portwood told The Herald Bulletin she wouldn't be able to perform her job as a mother if she's bound to her home.
Since when is it easier to parent from jail than home? By rejecting the plea offer, Portwood faces up to three years in prison and fines of up to $10,000.
Portwood currently has a No-Contact Order set in place that bars her from being with Shirley and her two-year-old daughter Leah at the same time.
According to the Indiana newspaper, Portwood's attorney Robert Schembs asked Madison Superior Court Judge David Happe to lift the No-Contact Order, but the judge declined.
"I'm going to err on the side of caution and leave the order as it exists now," Happe said.
Shirley was present and testified to have the order dropped stating that he trusts Portwood and the order makes it difficult for the couple to properly parent their daughter.