Exclusive
'Teen Mom' Star Gary Shirley Arrested, With Two Sets Of Handcuffs!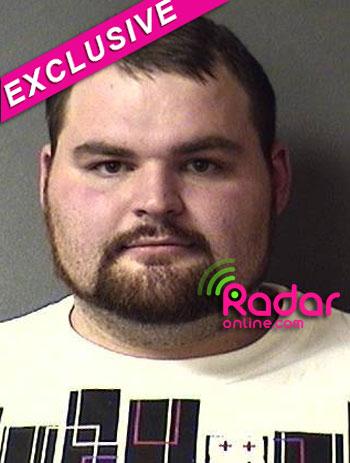 &
Teen Mom star Gary Shirley was arrested early Tuesday morning, and RadarOnline.com has exclusively obtained the official police report.
EXCLUSIVE DOCUMENT: Read Gary Shirley's Police Report
Even better, his baby mama and fellow law-breaker Amber Portwood was in the car with him — and surprise, surprise, they were arguing.
According to the police report, Shirley was arrested in Alexandria, Indiana at 1:34 a.m. on a Class A misdemeanor for driving with a suspended license.
Article continues below advertisement
"I observed a Silver Dodge stopped on the south side of Berry street. I could hear a female arguing with a male inside the vehicle…" the report reads.
"I asked the male sitting in the driver seat if everything was ok and he advised yes. The female advised that everything was fine. I advised them that I had heard them arguing and wanted to make sure. I asked the both for identification…The male introduced himself and the female as Gary Shirley and Amber Portwood from 'Teen Mom'."
Listed at 5'11" and 300 lbs., Shirley had to be detained with two sets of handcuffs because of his size.
"I placed Mr. Shirley in two (2) sets of handcuffs due to his size. Both sets of handcuffs were checked for tightness and doubled locked," the report states.
"Capt. Austin stayed with Miss Portwood and the vehicle and arrangements were made for both to be picked up.
Shirley was released from the Madison County Jail on $3,000 bond.