Exclusive
EXCLUSIVE: 'Teen Mom' Amber Portwood's Pregnancy Drama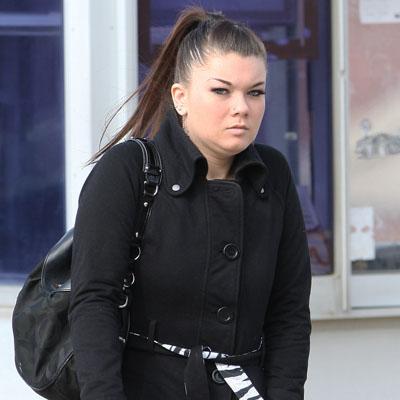 Teem Mom star Amber Portwood has tested positive at least three times during home pregnancy tests in recent weeks, leaving pals and the potential baby daddy convinced she is pregnant again, RadarOnline.com has exclusively learned.
It's yet another pregnancy scare for the controversial 20-year-old MTV star, who is the mother to two-year-old daughter Leah.
"When Amber tested positive, she decided to go to a local clinic to have a doctor tell her once and for all if she is expecting," one source close to the reality star told RadarOnline.com.
Article continues below advertisement
"It's confusing because Amber is telling people that the doctor said the test was negative, even though the home pregnancy tests came back positive, and there were a number of them too."
The speculation swirling around her home town of Anderson, Indiana, reached a new level on Tuesday, when Portwood was spotted at a medical clinic.
However, the MTV star told friends, "I was just there to get birth control."
To make a potentially bad situation even worse, the scandal-prone Portwood has been linked with so many new men in the past few months, she has no idea who could have fathered the child!
One recent beau, tattoo artist Adam Dockery, has told pals that if she is pregnant, he believes the child is his.
While Portwood has insisted to Dockery that she is not pregnant, he doesn't believe her.
Dockery reportedly said last week: "She's telling me it was negative, but I'm not so sure if I'm believing her though."
Article continues below advertisement
After several weeks of living apart, Portwood recently reunited with her ex-fiancé Gary Shirley after the pair petitioned a court to lift a no-contact order a judge had imposed because of domestic violence issues.
The couple recently recorded and posted video of them together on Facebook, singing Pat Benatar '80s anthem Love Is A Battlefield along with Cyndi Lauper's Time After Time.
Portwood previously denied that she was pregnant, amid speculation before Christmas.