Exclusive
EXCLUSIVE: Amber Portwood Finds Love With Tattoo Artist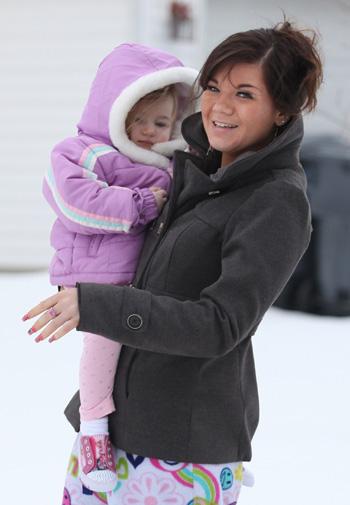 Teen Mom Amber Portwood is still struggling to come to terms with being a single mother, but RadarOnline.com can exclusively reveal she now has a new boyfriend to share the drama with.
The feisty reality star is dating budding tattoo artist Adam Dockery.
"He worked as an intern at the tattoo shop where Amber got her Leah tattoo, and he has quite a lot of tattoos himself," confirmed a source close to the young mom. "He seems like a good person. But is he good for her? No one knows yet."
Article continues below advertisement
Portwood has had a string of boyfriends since splitting from Gary Shirley, the father of her daughter, Leah.
But while her latest squeeze has got the thumbs-up from Amber's friends, they think it's doubtful, Dockery will be 'the one'.
"Amber is sowing her wild oats so to speak," said the source. "She does seem to have a different boyfriend most of the time. She needs to settle down."
Another source confirms the relationship, telling RadarOnline.com: "Amber and Adam have been dating a couple of weeks. They met through a mutual friend.
"He thinks she's absolutely awesome and they're really happy together. I know it sounds crazy but they've even already talked about a future together.
"Adam's pretty laid back and has no problems with Amber's ex, Gary, in fact he says that he thinks he seems like a nice guy."
According to his Facebook page, the Muncie, Indiana based artist has 16 tattoos in total and he has even taken to his 'wall' to express his love for his new girl, calling her 'amazing'.