EXCLUSIVE: Love Rival Accuses Teen Mom's Amber Portwood Of Slashing Her Tires -- Twice!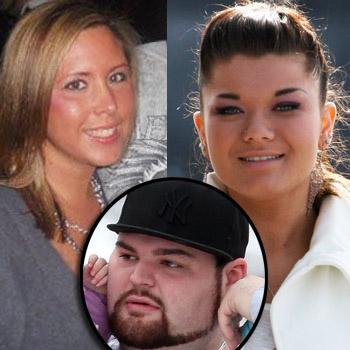 Amber Portwood's love rival Ashley Williamson told police that she believes that the MTV Teen Mom reality star slashed the tires of her car twice, as well as made threatening telephone calls to her, according to an official legal document obtained exclusively by RadarOnline.com.
Williamson made the accusations in an Initial Case Report which she filed with Madison County Sheriff's Department in Indiana on February 4, 2011.
Article continues below advertisement
EXCLUSIVE LEGAL DOCUMENT: Read Ashley Williamson's Initial Case Report
Ironically, Portwood has told police that she is the victim after receiving threatening calls from her former fiancé Gary Shirley the previous day, and she says she could hear Williamson's voice in the background.
Williamson told RadarOnline.com that Portwood was "delusional" and that she wasn't even with Shirley at the time.
In the Initial Case Report, Madison County Sheriff's Department Officer William A. Young wrote:
On the date of 02/02/2011 I was dispatched to station reference telephone harassment. Upon my arrival I spoke with above victim Ashley Renee Williamson who advised that an Amber Portwood kept calling her cellular phone and leaving threatening messages. Williamson showed this officer the incoming call list and indeed it was Portwood's cellular phone number. Williamson advised that the harassment started sometime ago because she had started dealing with Portwood's ex-boyfriend a Gary Lee Addison. Williamson advised that the tires on her personal vehicle had been cut twice but both those incidents happened in Marion County Indiana at her residence and she believed that Portwood could have been responsible for those incidents. I advised Williamson since both incidents happened within Marion County, Indiana, that she would have to file a report within the respected County with her local police department. I spoke with Portwood by telephone with the cell phone number that Williamson had given me. I spoke with Portwood and she advised that Williamson was the one calling and harassing her. I advised Portwood to not contact her at all and Williamson agreed to do the same.
Article continues below advertisement
Portwood told police that her 'Baby Daddy' Gary Shirley made 24 phone calls to her in a five hour span during the middle of the night according to the Anderson, Indiana police report obtained by RadarOnline.com.
The calls started shortly before midnight on February 3 and continued until 5:21 a.m. on February 4.
The MTV star told cops that Gary was saying "sexually vulgar things to her." Amber and Gary have a court-imposed no contact order in place at the moment.