LeAnn Rimes 'Flattered' Brandi Glanville Uses Her For Reality Show Storyline, Opens Up About Affair & Treatment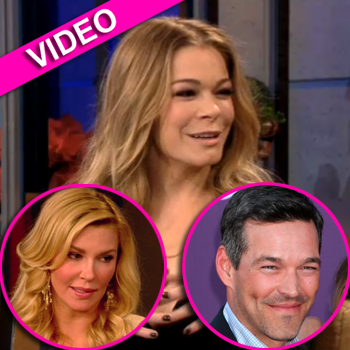 Article continues below advertisement
A rattled LeAnn declared, "There's no 'reality' in reality show," before collecting herself and addressing the vicious and public feud as gracefully as possible.
"Here's the therapy coming out of me," LeAnn, looking sexy in a black mini-skirt, said. "I should feel flattered that she thinks I'm so interesting that I can be a storyline in her show."
Brandi, 40, was active on her Twitter page early Wednesday, but had yet to comment about the interview.
Article continues below advertisement