Exclusive
Paul & Brandi Kiss & Make Up! Nassif Repairs Relationship With Groveling Phone Call To Glanville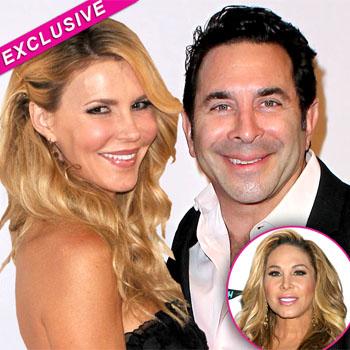 Article continues below advertisement
"It took a while, and several calls to Brandi," a source close to the situation tells RadarOnline.com. "But, she finally gave in and forgave Paul. It was a really groveling apology that did the trick in the end.
"Paul realized he was out of line talking to Brandi like that and felt he was being egged on by Adrienne, who was also on the attack.
"He blamed Adrienne for his resentment towards Brandi, which he told her was completely unfounded. Paul eventually manned up and told Brandi that he still considered her a friend and the rest of the cast his family.
"Paul doesn't see it as a betrayal to Adrienne, more a realization that he's coming to his senses about her," the source says.
Nassif's renewed friendship with Glanville is likely to not sit well with his estranged wife -- as RadarOnline.com previously reported, Adrienne was said to be furious before when Paul met up with her arch enemy, Lisa Vanderpump, and accused him of trying to recruit Lisa to vouch for him in his custody battle.