Last Chance For Sex! Mayan Apocalypse Believers Search For Sex Before World Ends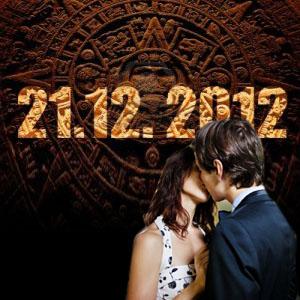 By Debbie Emery - Radar Reporter
A group of sexy singles in Manhattan are determined to get lucky before the predicted end of the world on Friday -- and if the Mayans are right then they'll go with on a bang!
"If I die, I don't want to die on a dry spell!" pledged swimsuit model Niki Ghazian, who told the New York Post that she plans to attend a Doomsday Eve party in the hope of hooking up with a hottie for one final time.
Article continues below advertisement
"Everybody should go out feeling satisfied," said the pretty blonde. "If the world's gonna end, why hold back?"
The horny rampage hitting the city on Thursday night has been prompted by the ancient Mayan calendar, which predicts the world will end on December 21, 2012, at 11:11 a.m., and is fueled by the very modern phenomena of social media.
"I will be looking for an end-of-the-world hook-up," said Dennis Cintron, 29, a bartender in NYC's Lower East Side. "If you're going to go out, go out with a bang."
Dozens of bars and clubs in the Big Apple are throwing apocalyptic bashes, and Craigslist and OKCupid.com are filled with no-strings-attached offers of illicit hookups, "casual encounters" and even "end of the world sex."
"If you've got no plans for the apocalypse, let's get together," is one blatant offer from a 30-year-old bachelor. "Send me how you'd like to spend your last hours on earth -- and a photo."