Tough Times? Bristol Palin Selling Her Car On Craigslist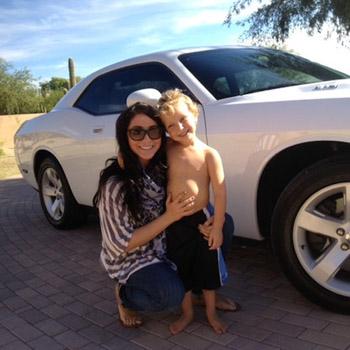 Here's a head scratcher: Bristol Palin is selling her car -- on Craigslist!
The 22-year-old daughter of Sarah Palin -- who parlayed her 15-minutes of fame into a short-lived reality show and two stints on Dancing with the Stars -- has posted an ad on the popular 'wanna buy my stuff?' site in an attempt to unload her 2010 Dodge Challenger R/T HEMI for $27,500.
"Faithful readers know I love Craigslist!! So, when it came time to sell my car, that's exactly where I went! Here's the information about my car," the single mom wrote on her website.
Article continues below advertisement
She then added specific details of her ride, including that it has 14,510 miles on it and that it "just had custom black and white leather seats installed, when not in use it stays in an air conditioned garage, has tinted windows, and not one scratch or ding."
Bristol even includes a photo of her 3-year-old son Tripp standing in front of the car, noting: "Cute boy in above photo not included!"
RELATED STORIES:
MORE ON:
Dancing With the Stars