Bristol Palin Making Levi Johnston's Life 'A Living Hell' Over Child Support, Claims New Report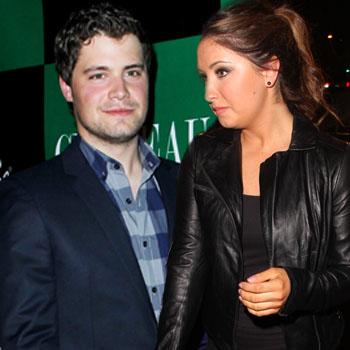 Since being voted off Dancing with the Stars: All-Stars, Bristol Palin is making Levi Johnston's life a living hell, according to a new report in the National Enquirer.
Bristol, 22, and her baby daddy were forced to work out their differences on their own after an Alaskan court closed their custody case involving their 3-year-old son, Tripp, because of a "lack of activity."
However, the daughter of the former Governor of Alaska Sarah Palin has no intention of working out their differences according to the Enquirer, especially since Levi still owes her tens of thousands of dollars in unpaid child support.
Article continues below advertisement
"Levi doesn't have a real job, so at first Bristol thought it might be best to just let him pay when he could," a family member told the Enquirer. "She was hoping he would man up and pay, but so far that hasn't happened."
In the meantime, Levi has found love with 20-year-old Sunny Oglesby and the pair welcomed baby daughter Breeze Beretta on September 13.
They married in an intimate ceremony on Oct.28 at Settlers Bay Lodge in Wasilla, Alaska.
MORE ON:
hollywood happenings
"Bristol has nothing going on right now – she's single and has no jobs lined up – so she's harassing Levi and Sunny," the source said.
"Their wedding has really gotten under her skin. Bristol may say she's over Levi, but she always held out hope that they would end up together."
For the full story, pick up the latest issue of the National Enquirer -- on newsstands Thursday.
RELATED STORIES: