Levi Johnston Vying For Full Custody Of His Son With Bristol Palin, Using Reality Show As Ammo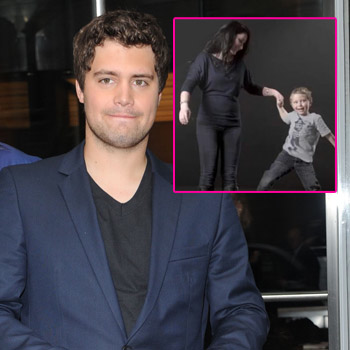 Article continues below advertisement
"I hate you," he whines to his Aunt Willow and smacks her on the arm.
He then says "Get away you f***," according to the caption in the show, but it sounds like he uses the gay slur fa**ot.
Bristol, 21, and Willow laugh as the toddler swears, covering their mouths to try and hide their amusement.
"I'm doing a terrible job disciplining Tripp," Bristol admits and then says, "I know he's going to continue to push the limits and push the boundaries."
And those are exactly the incidents Levi plans to use to exploit Bristol as an unfit mother.
Levi's pregnant girlfriend, Sunny Oglesby, has her baby daddy's back and wrote on her Facebook page Monday how desperately Levi wants to be in Tripp's life.
"Yes the sad reality is that (most) young men dont want to be involved in their childrens life.. Levi has however ALWAYS tried to see his son and WILL be seeing him very soon because he has every right to!" Sunny wrote.
Article continues below advertisement