Levi Johnston Names Daughter After A Gun!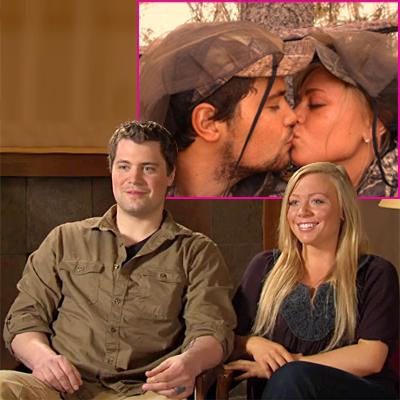 When it came to naming his second child, Levi Johnston shot from the hip.
The 21-year-old Alaskan hunk, famous for siring Sarah Palin's grandson Tripp, named his first daughter Breeze Beretta Johnson, the middle name a nod to famed Italian gun manufacturer Beretta.
Levi says he got girlfriend Sunny Oglesby pregnant after she forgot to take her birth control on a hunting excursion.
"I'm actually in love," he tells Inside Edition of Sunny.
Article continues below advertisement
As for Levi's first child, his baby's mama, Dancing with the Stars alum Bristol Palin, claims he owes her more than $38,000 in unpaid child support for their 3-year-old.
"I love Tripp more than anything, and he is my son, but I don't feel like a dad to him. Not by choice … hopefully one day I can be," he said.
Fun fact: Berettas are among the high-end firearms on the market, commanding between $500 to $750 for each piece.