Bristol Palin's Ex Levi Johnston Says He Doesn't 'Feel Like A Dad' To His Son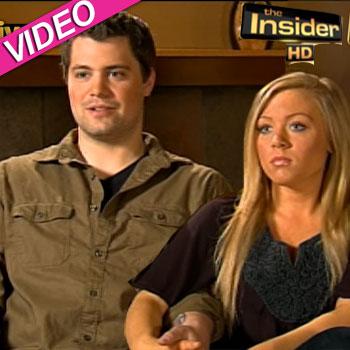 Article continues below advertisement
Levi says that he hasn't seen his son with Sarah Palin's daughter recently. "I love Tripp more than anything and he is my son but I don't feel like a dad to him. Not by choice …hopefully one day I can be," he says.
His girlfriend leaps to his defense, telling Brook, "I'm tired of people thinking that my boyfriend's a bad father especially now that I'm having his baby. I don't want people thinking that about him."
When asked if he is a deadbeat dad, Levi denies the charge, "No, and I never will be," he insists.
Sunny tries to explain that Levi does want to visit with his young son. "It's really sad, his image, because it's pretty much the complete opposite of how he is in real life. He's an awesome dad. And he tries to get Tripp all the time," she says.
She blames the former Vice Presidential candidate for Levi's bad image. "It's really sad that The Palins have put that image out for him cause I mean everyone's gonna believe them because they're more famous… you know it's Sarah Palin and she has a lot of fans so everyone believes that and Levi really doesn't have a chance against them."
Article continues below advertisement
PHOTO: Julianne Moore As Sarah Palin In HBO's Game Change
Levi agrees, and says he thinks Sarah is keeping him away from his son. "I think she's, you know, she plays a big role...on Bristol you know, Bristol looks up to her and that's a family and, you know I listen to my family, so I'm sure she does have some part of it, yeah," he says.
Check out the full interview with Levi and Sunny on The Insider Thursday, April 12.