FIRST PHOTO: Check Out Julianne Moore As Sarah Palin In HBO's Game Change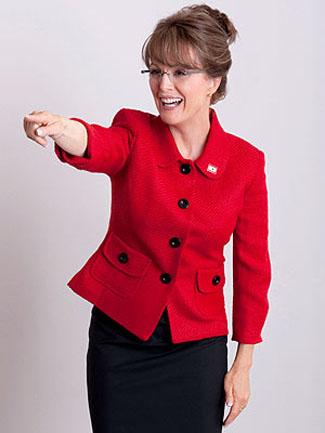 Do not adjust your screens -- that's really Julianne Moore!
The 50-year- old Oscar nominated actress is the spitting image of ex-Alaska Governor Sarah Palin in these just-released promotional shots for the HBO film Game Change, which begins shooting Wednesday.
The movie will document Palin's rise to prominence after Arizona Sen. John McCain selected her as his running mate in the 2008 presidential election.
Article continues below advertisement
The film co-stars Ed Harris (as McCain) and Woody Harrelson.
RELATED STORIES: