Bristol Palin And Son Tripp Shoot Reality Show In Hollywood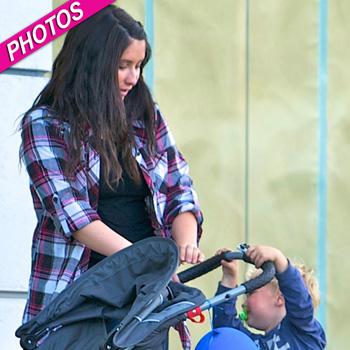 Goodbye Alaska, hello Hollywood. RadarOnline.com found Bristol Palin hard at work on her new reality show in Hollywood on Saturday. With the 20-year-old single mom was her son Tripp, 2, for a scene being shot on Melrose Avenue.
The series -- 10 half-hour episodes -- is for the BIO channel and will chronicle Bristol's move to L.A. where she's working for a small non-profit.
For the series, Sarah Palin's daughter has moved in with her good friends, brothers Chris and Kyle Massey. Bristol and Kyle became pals when they both competed on Dancing with the Stars.
Article continues below advertisement