Levi Johnston's Sister Poses Nude And Rips Sarah Palin In New Playboy Interview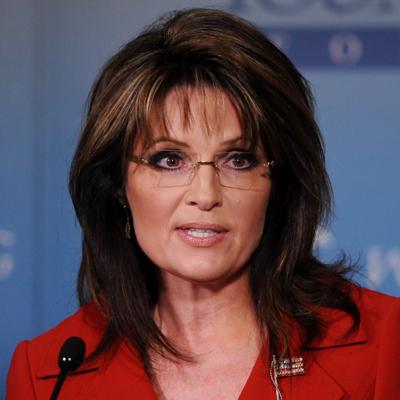 Mercede Johnston is letting it all hang out in the September issue of Playboy.
Levi Johnston's 18-year-old sister has posed nude for the men's mag, and blasted her brother's almost-mother-in-law Sarah Palin in the accompanying interview.
"I think she'd have had a mental breakdown" if she'd become president, Mercede told interviewer George Gurley. "As governor she quit on us. What does that say about her?"
Article continues below advertisement
Mercede took on her her brother's baby mama, Bristol Palin. She claimed that after Bristol found out she was pregnant, she sent Levi a text message that said, "Ever since I found out I was pregnant, I prayed to God you weren't the father."
She also told Playboy that Bristol's brother Track, 22, didn't go into the Army of his own choosing. "His mom made him," Mercede said. She wanted him "out of the way so when she was at the convention they wouldn't know he does drugs and would think he was a patriot."
Mercede and Levi's own mother, Sherry Johnston, was convicted in 2009 of dealing OxyContin. She is serving her three year sentence under house arrest with an ankle monitoring device.
The Hatfields and McCoys of Wasilla, Alaska -- as many have taken to calling the Palins and Johnstons -- are showing no signs of ever making peace.
Mercede insists that she can't get a job in her home town because of the Palins, while also saying that "70 percent" of the residents "can't stand" their former mayor and governor.