'Sarah Palin' Returns To SNL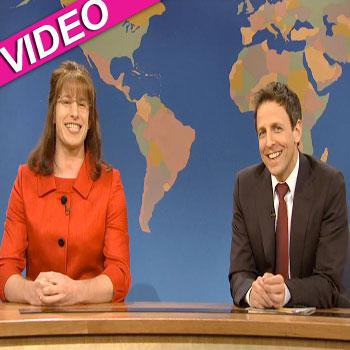 She's baaaaack! Sarah Palin returned to Saturday Night Live but last night it was Andy Samberg who brought the former Vice Presidential candidate to life.
Samberg played Palin appearing on Weekend Update alongside Seth Meyers who only wanted to know where Tina Fey was?
"She got sick, I'm filling in and I'm killing it," Samberg as Palin explained.
The whole bit had Samberg mangling famous Palin lines, including "You can see my house from Russia."
Article continues below advertisement