Sarah Palin Not Seeing HBO Movie About Her From Her House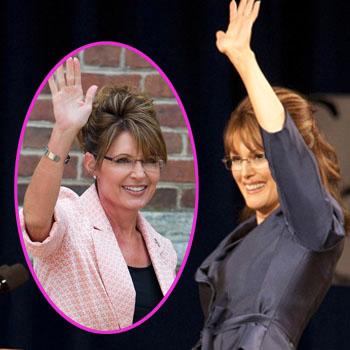 Sarah Palin won't be in tuning in when HBO premieres Game Change, a movie about her failed 2008 Vice Presidential bid.
"Goodness gracious, you know, I'm really not too concerned about a HBO movie based on a false narrative when there are so many other things that we need to be talking about," the former Alaskan governor said on Fox News Sunday.
Julianne Moore stars as Palin in the cable flick, which portrays Palin as under-qualified for the job and overwhelmed by the campaign.
Article continues below advertisement
Parisian Pair: Julianne Moore And Amanda Seyfried
She refused to comment on Moore's portrayal, brushing it off with "I think we're going to call that a Sarah Palin employment act and you guys need to thank me for employing more people probably in their imitations of Sarah Palin than the president has put Americans to work."
Game Change was a best-selling book and is expected to bring in a huge audience when it premieres March 10.