Exclusive
The Real Reason Bristol Palin's Ex Levi Johnston Hasn't Seen Their Son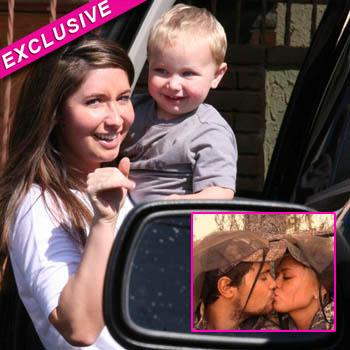 Bristol Palin has refused to let her baby daddy Levi Johnston see their son Tripp and the real reason is because he refused to participate in her new reality show, Levi's fiancee claims.
"Levi saw Tripp twice in January and shortly after that, Bristol's people offered him about $10,000 to appear on one episode of her show," his current baby-mama-to-be Sunny Oglesby tells the new issue of Star magazine.
Article continues below advertisement
"It's clear they thought it would boost the ratings, but Levi wants nothing to do with her show," Sunny, who is seven months pregnant, says about the interest in having Levi on Palin's new reality hit, Life's a Tripp.
Sarah Palin's daughter subsequently turned on Levi in spite after he turned down the show offer, Sunny claims.
"Bristol got so angry after he refused that she hasn't let Levi see or talk to Tripp since," she alleges.
On Father's Day Levi wrote "Miss and love you, Tripp. Wish you were here," on his Facebook page to his young son.
Even though he hoped for his own reality show at one point, Sunny said that Levi is now done with showbiz.
"He's through with Hollywood and happy to be back home in Alaska." She says.
Sunny says that Levi is working to pay Bristol the $20,000 he owes her in child support but that Palin has taken drastic measures to ignore the father of her child.
Article continues below advertisement