Don't Mess With Bristol: Palin Has God On Her Side!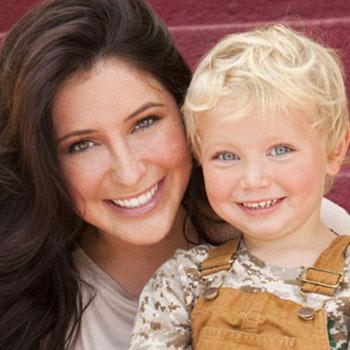 Article continues below advertisement
"I think I have tough skin and I know that God is on my side and my faith is everything to me. It's just the root of my life and my family's life and I think it will do well," she said.
"And when people are talking poorly about me, I think it just gives me more motivation to want to do more and want to speak up even louder and they're just not doing themselves well by doing that."
Bristol flippantly said that she isn't using the show to win people over, but show off her very own style of being a grizzly mama.
"I think the people who don't like me, I'm not trying to change their opinion on it, but it's going to be a good show," she claimed.
The single mother, who's baby daddy Levi Johnston is expecting a second child, this time with his girlfriend Sunny Oglesby, is not afraid to do what anyone else in a reality show does - get in a fight in a bar.
Bristol said she was only defending her mother, Sarah. "I think if somebody is going to talk poorly about my mom, I am going to pick and choose my battles and a battle like that, I chose to confront him and see what the real problem was," she explained.
Article continues below advertisement
"And I'm excited for viewers to see the real me in that, because I'm sitting there all tough and shaking and I'm acting tough and instantly when it's over, it's like, 'OK, there's the real Bristol,' because I am calling my boyfriend, I'm calling my mom - 'Ah, get me out of here,' people are going to see the real Bristol in this show - a normal, grounded mom."
Life's a Tripp airs on June 19 on Lifetime.