Exclusive
Bristol Palin's Blasting Of Same Sex Marriage 'Is At Odds With Most Young People' Says GLAAD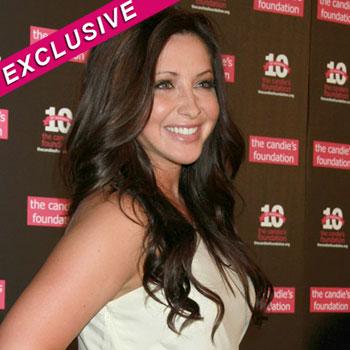 Article continues below advertisement
In an article called Hail to the Chiefs – Malia and Sasha Obama, Bristol accuses Obama of succumbing to the pressures of his wide-eyed teenage daughters when it came to his policy decisions.
"So let me get this straight – it's a problem if my mom listened too much to my dad, but it's a heroic act if the President made a massive change in a policy position that could affect the entire nation after consulting with his teenage daughters?" sniped Palin.
She went on to make her own opinion on same sex marriage abundantly clear by saying: "In this case, it would've been helpful for him to explain to Malia and Sasha that while their friends' parents are no doubt lovely people, that's not a reason to change thousands of years of thinking about marriage.
"Or that – as great as her friends may be – we know that in general kids do better growing up in a mother/father home. Ideally, fathers help shape their kids' worldview," wrote Palin, a single mother who has limited interaction with Levi Johnston, the father of her son Tripp.
Article continues below advertisement
"Sometimes dads should lead their family in the right ways of thinking," she preached. "In this case, it would've been nice if the President would've been an actual leader and helped shape their thoughts instead of merely reflecting what many teenagers think after one too many episodes of Glee."
Bristol's commentry has sparked a similar kind of emphatic response that her former vice presidential candidate mom's speeches did during her run for office.
PHOTO: Julianne Moore As Sarah Palin In HBO's Game Change
"Glee is showing teens that everyone should be supported and treated with respect, but maybe Bristol was brought up with different values," GLAAD spokesperson Rich Ferraro told RadarOnline.com.
"Bristol's views are at odds with most young people today including many celebrities across political persuasions, races and faith traditions who are speaking out in support of marriage and their gay friends, families and coworkers."
Article continues below advertisement