Bristol Palin's Camp Says Homophobia Accusations Are 'Completely Unfounded'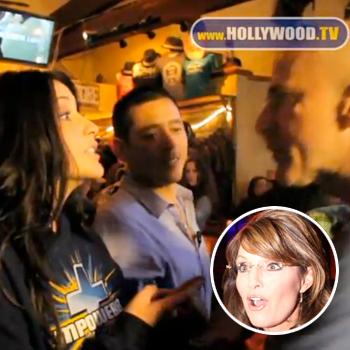 Bristol Palin landed herself in hot water after a heated exchange with a heckler in a Hollywood bar recently, but her team have jumped to her defense after her actions were branded homophobic.
The reality TV star got into a spat with a man at the Saddle Ranch on September 22 when he launched an attack on her famous mother, Sarah Palin.
But her retort: "Why do you hate my mom? Is it because you're a homosexual?" has caused controversy.
Article continues below advertisement
However her rep told E! "She was approached in a confrontational and inappropriate manner when two men aggressively shouted expletives aimed at her in reference to her mother.
"Bristol responded to the unprovoked verbal assault by calmly standing her ground and defending her family. The situation ended with no incident, and accusing her of homophobia is completely unfounded and totally misstates her views."