Levi Johnston Tells Dr. Phil Bristol Palin Lied About How She Lost Virginity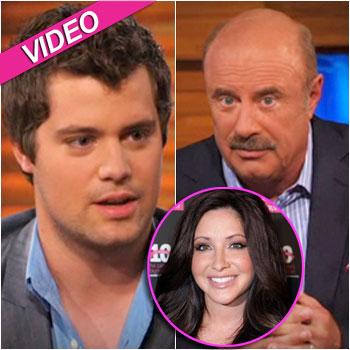 By Alexis Tereszcuk - RadarOnline.com Senior Reporter
Bristol Palin wrote in her book that Levi Johnston "stole" her virginity, but in a new interview her baby daddy slammed her version of the story.
"It didn't happen like that," the 21-year-old Alaskan told Dr. Phil about Bristol saying they drank wine coolers and then Levi "stole" her virginity while she was drunk.
"That was about the only hurtful thing she's called me so far," he said on the show that aired Tuesday. "Obviously she's not using the date rape thing, but it's horrifying for someone you date for four years to say that."
Article continues below advertisement
Denying Bristol's side of the story, Levi claimed: "That wasn't the first time we drank together."
Dr. Phil went on to quote from Levi's new book, Deer in the Headlights, where he wrote: "If that's how Bristol lost her virginity then I wasn't there."
The father of 2-and-a-half-year old Tripp also confessed to Dr. Phil that he had fallen behind on his child support payments but he plans to be caught up soon, but revealed that he hasn't seen his son in over a month.