Levi Johnston Claims Sarah Palin Had A 'Cougar Crush' On Him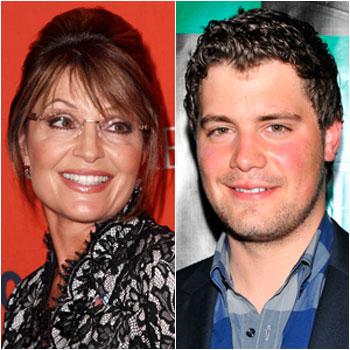 Levi Johnston's bombshell new book makes many shocking claims about his baby momma, Bristol Palin's famous family — among them — Sarah Palin had a 'cougar crush' on the hunky 24-year-old Alaskan native!
"Even growing up my friends would always say that Palin would flirt with me, it seems kind of weird. Then one of my publishers said she had a cougar crush on me! I guess I'd say, 'Yeah, I think she did.' Now looking back and remembering what everyone said. She never touched me or anything like that! Now it kind of weirds me out thinking about it," Levi told E! News in an exclusive interview.
Article continues below advertisement
Another startling claim made by the Playgirl pin-up is that he and and his ex-fiancée planned their pregnancy. "Bristol wanted to have a baby," he says, contradicting the Palins' side of the story. "It all happened on purpose. I wasn't tricked into it...I kind of went with it."
He went on to say that when he and Bristol briefly reconciled, they considered having a second baby. "She loves kids."
As RadarOnline.com previously reported, Johnston also slammed Bristol's account of how she lost her virginity, claiming Levi got her drunk then "stole" it from her.
"That was about the only hurtful thing she's called me so far," he said on the show that aired Tuesday. "Obviously she's not using the date rape thing, but it's horrifying for someone you date for four years to say that."
Denying Bristol's side of the story, Levi claimed: "That wasn't the first time we drank together."
Dr. Phil went on to quote from Levi's new book, Deer in the Headlights, where he wrote: "If that's how Bristol lost her virginity then I wasn't there."