Bristol Palin Being Sued By Bar Heckler For Defamation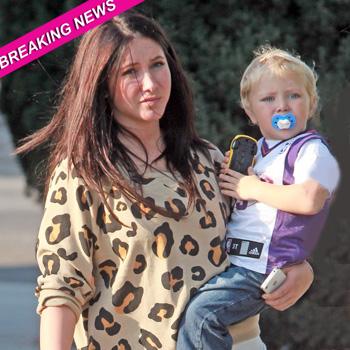 By Amber Goodhand - RadarOnline.com News Editor
Bristol Palin is being sued for defamation by the man she got into a heckling match with last year at a West Hollywood bar, RadarOnline.com has learned.
Stephen Hanks went head-to-head with Bristol in September at the Saddle Ranch when he insulted her mother, Sarah Palin, and she shot back at him with, "Why do you hate my mom? Is it because you're a homosexual?"
Hanks filed a lawsuit in a Los Angeles federal courthouse on Wednesday and is seeking more than $75,000 — and he's also going after the Lifetime Network, who airs Bristol's reality TV show, claiming they had no permission to film him.
Article continues below advertisement
"Bristol Palin first accused Plaintiff of 'being a homosexual' in a degrading manner in front of others," the lawsuit reads.
"She then in a magazine article blamed Plaintiff for her decision to leave Los Angeles for Arizona even though she had purchased her home in Arizona … more than two months before the encounter."
Hanks claims that by airing the exchange on her show, Bristol Palin: Life's A Tripp, his privacy and the privacy of his sexuality were breached — and as such, he has suffered emotional distress.