Don't You Know Who I Am? Elin Nordegren & 'Good Friend' Hockey Pro Turned Away From Miami Club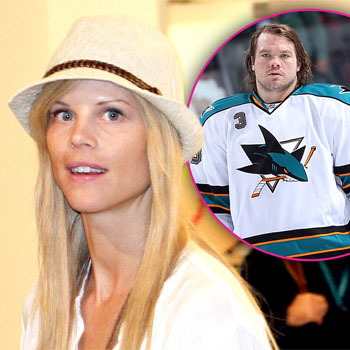 Elin who?
She was splashed over countless magazine covers the world over and was the subject of talk show debates and late night monologues after being cheated on by Tiger Woods, but Elin Nordegren appears to be finally sinking back into a life of obscurity.
The sexy Swedish former model and ex-wife of the disgraced golfer was turned away from a Miami nightclub over the weekend after not being recognized by doormen, according to the NY Daily News.
Article continues below advertisement
Nordegren - who walked away from her six-year-marriage with a $100 million divorce settlement - had enjoyed dinner with her siblings and Swedish hockey player Douglas Murray at Mr. Chow on Friday night before deciding to head to Hyde.
But she was denied entry to the Miami hot spot, according to the NY Daily News, and had to rely on a friend using the "don't you know who I am" line to get beyond the velvet rope!
"Someone in the entourage said, 'This is Elin, Tiger Woods' wife,' so only after they dropped the name, they let her in," a source claimed.
Elin's ordeal didn't end there and when she tried to sit at a poolside cabana she was reportedly asked to leave because the club was closing!
While at one time Nordegren was hard pressed to be able to leave the house without being recognized, the beautiful blonde mother-of-two managed to spend the rest of the weekend out on the town without being approached too.
Article continues below advertisement
On Saturday night Elin dined at Casa Tua with a group of friends including Nicole Kuehne, who used to be married to golfer Hank Kuehne, but once again, a source told the NY Daily News, "Nobody recognized them!"
As RadarOnline.com previously reported, Nordegren was first romantically linked to Murray by a Swedish website, back in July.
However, Doug, 32, who currently plays defense for the San Jose Sharks and has been playing in the NHL since the 2005-2006 season, denied they were dating.