Elin Nordegren Asked Tiger Woods To Quit Golf For Two Years, Says His Former Coach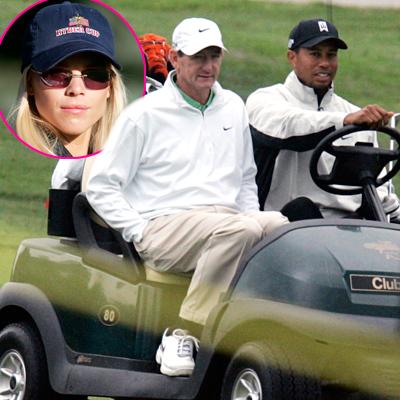 Article continues below advertisement
"When I asked about Elin, who'd participated in some couples therapy with him, he said, 'We're trying. But I don't know if she is buying all this stuff,'" Hank said of his February 2010 conversation with the pro golfer.
"He added, 'She wants me to not play golf for two years. Right now, don't know.' The call lasted about ten minutes."
As RadarOnline.com exclusively reported in March 2010, the once happy couple were spotted together again in their swanky Isleworth, Florida neighborhood being affectionate in an attempt to reconcile.
"People in the neighborhood are getting used to seeing them together again," the source said. "They've come a long, long way. There was a time when she wouldn't even look at him."
But Elin had moved out, renting a home with their two children about a mile away and as the public would soon learn -- Tiger's efforts to win her back didn't work and their marriage was over.
Tiger and Elin's divorce was finalized in August and Tiger won his first PTA Tour title since then almost two years later in March 2012 at the Arnold Palmer Invitational.