NEW DETAILS: Tiger Woods Divorce Finalized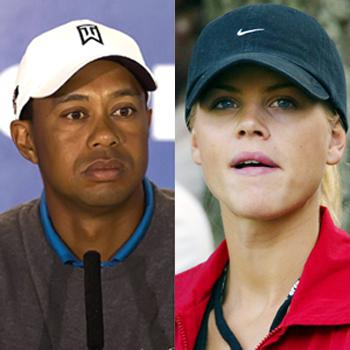 Tiger Woods and Elin Nordegren finalized their divorce Monday less than a year after the golfer's secret cheating life was exposed.
Elin was the plaintiff and her three-page petition was filed and executed Monday by Judge Judy Biebel in Bay County Circuit Court in Panama, Florida. It was filed shortly after noon and cost $397.50, a pittance compared to the tens of millions of dollars at stake in the settlement.
Article continues below advertisement
The divorce documents state the marriage is "irretrievably broken."
In a joint statement issued through their lawyers on Monday, the couple said: "We are sad that our marriage is over and we wish each other the very best for the future.
"While we are no longer married, we are the parents of two wonderful children and their happiness has been, and will always be, of paramount importance to both of us."
RadarOnline.com learned exclusively that Elin canceled a planned vacation in late July. Her parents and sister have visited in recent months, lending emotional support to her.
"The past few weeks Elin has not been in a good mood," a source close to her told RadarOnline.com exclusively. "But she seemed to come out of it recently."
Tiger has a mansion in Jupiter, Florida which is almost completed and may be his new home.
Article continues below advertisement
Tiger and Elin are parents to Sam and Charlie.
Financial terms of the divorce were not disclosed. Tiger has been living in the Orlando-area home that the couple once shared. Elin has been living in a rented house approximately one mile away.
One of the battlegrounds of the divorce was the possibility that Elin would move back to Sweden with their children.
The marriage exploded after Tiger's affair with Rachel Uchitel was exposed. After the National Enquirer published a report detailing Tiger's secret rendezvous with Uchitel in Australia late last year, more than 10 women came forward claiming to have had affairs with the golfing legend.
EXCLUSIVE PHOTOS: First Pictures Of Tiger Woods In Sex Rehab
In the early morning hours after Thanksgiving, 2009 Tiger and Elin argued inside their home, causing him to jump into his Escalade, drive erratically and crash into a fire hydrant and tree. Shortly after that episode Tiger checked into rehab in Hattiesburg, Mississippi for sex addiction.
Elin participated in his therapy and the couple seemed to be moving toward a reconciliation early this year.
Article continues below advertisement
But, as RadarOnline.com was first to report, when Tiger announced his return to the pro golf tour Elin was furious and believed that he was not serious about changing his life. Their relationship went downhill quickly.
"Elin and Tiger had been having dinner together, and things were looking up but when Tiger went back to golf, it was over," the source said.
Elin took several overnight trips without Tiger and stopped talking to him months ago.
Meanwhile, Uchitel received nearly $10 million from Tiger after hiring power attorney Gloria Allred. Uchitel denied the affair publicly, in the face of overwhelming evidence. After receiving the payout, she stopped talking about Woods.
On Monday, Tiger and Elin issued a joint statement through their law firms. They focused on their children and said:"Once we came to the decision that our marriage was at an end, the primary focus of our amicable discussions has been to ensure their future well-being. The weeks and months ahead will not be easy for them as we adjust to a new family situation, which is why our privacy must be a principal concern."
Article continues below advertisement
Elin was represented by the law firm of McGuire Woods LLP.
Tiger's attorneys are Sasser, Cestero and Sasser P.A.
Some of the women Tiger allegedly had affairs with are:
Jaimee Grubbs. The reality show contestant and cocktail waitress claimed she carried on a 31-month-long affair with Woods until his infamous crash last month. She offered a Woods voicemail to prove it.
Kalika Moquin. The club manager from Las Vegas is reported to have had a brief sexual relationship with Woods. She would neither confirm nor deny the report.
Cori Rist. The swimsuit model reportedly met Woods at a Manhattan club before they began a sexual relationship that led to Woods flying her out to various secret locations for hook-ups. Rist spoke about her relationship with Woods on the Today show on Dec. 14, 2009.
Holly Sampson. A former porn star was linked to Tiger.
Joslyn James. The star of many, many porn videos was named as a Tiger regular.
Theresa Rogers was better known as Tiger's alleged cougar. She met the golfer years ago through friends and allegedly carried on a sexual relationship
Article continues below advertisement