Exclusive
Katie Holmes Down But Not Out About Bad Broadway Reviews, Vows To Improve Her Performance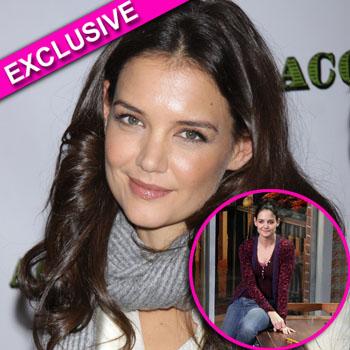 Article continues below advertisement
However, despite stinging words from the critics Holmes has vowed to improve her performance, even if that includes extra rehearsals.
"Katie was devastated about the reviews because she's always been so passionate about Broadway," the source tells RadarOnline.com.
"It was her first love, well before she starred in Dawson's Creek or any Hollywood movies. Appearing on Broadway was her childhood dream.
"However, she's adamant that she has to put it right. Katie will do anything to make sure the play's seen as a success by the end of its run. She's spoken to the writers and producers about possible ways to tweak and improve the production, while taking some of the critics' words about her own performance on board.
"Katie doesn't care if it means taking part in extra rehearsals because she's determined to make it work.
"Getting her career back on track post Tom Cruise has been one of Katie's priorities and this is the first step in doing that -- she wants to get it right," the source reveals.
As RadarOnline.com previously reported, while, the NY Times started out nice enough ion their review, saying Holmes was "charming, natural and, yes, about as fresh-faced as a moisturizer model," they followed on with harsh criticism that she couldn't bring any dimension to her poorly drawn character.
Article continues below advertisement
And Newsday weren't much kinder, noting that Katie "fades into the kitchen wallpaper during light comedy. But when her character toughens up in the more dramatic second act, so does she."
New York Daily news critic Joe Dziemianowicz said the play was so "unfocused" that "unfortunately Holmes' efforts added up to zilch."
While, the NY Post's Elizabeth Vincentelli held nothing back, saying Katie has "one note – shrill, impatient – and yells it at top volume, making a vein bulge in her slender neck."
As RadarOnline.com previously reported, Holmes took a brief break from rehearsals to visit her family in Ohio for Thanksgiving. She was welcomed by her beloved grandmother, who suffers from diabetes and dementia and despite her celebrity status, Katie was even subjected to some ribbing from her older siblings!
"It was a fleeting visit, but Katie knew the only place she wanted be during the holiday season was with her family in Toledo," a source previously told RadarOnline.com.
Article continues below advertisement