Tom Cruise's Recruited Girlfriend, Told It Was A 'Hush-Hush Mission' That Would Change The World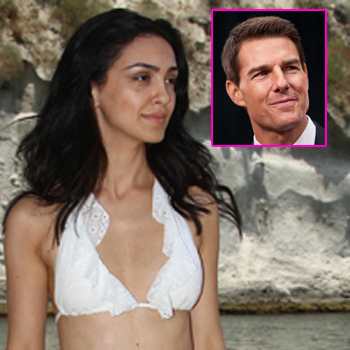 By Amber Goodhand - RadarOnline.com News Editor
It gives a whole new meaning to Mission: Impossible.
Tom Cruise's allegedly recruited former girlfriend Nazanin Boniadi was told by Scientology honchos that she was to be part of very hush-hush mission that would in some way change the world — this is the latest bombshell from Vanity Fair's controversial new article.
According to author Maureen Orth, Nazanin was summoned to an important meeting at the famed Scientology Celebrity Centre International in Hollywood in October 2004.
Article continues below advertisement
"She arrived to find the high-ranking Greg Wilhere, who, according to a knowledgeable source, told her she had been selected for a very hush-hush mission that would entail meeting dignitaries around the world," the article states.
"He added that if she succeeded she would be helping to make the world a better place."
Nazanin began the long process of being vetted, which included a complete makeover, daily audits and the signing of confidentiality agreements.
A month later, Nazanin was flown to New York City with Greg where they took up at the Parker Meridien before a visit to Scientology's New York center.
"Wilhere took her to the deserted second floor, and while she was facing away from the entrance, she heard a voice say, 'Holy sh*t. Greg Wilhere, what are you doing here?'" the article reads.
"It was Tom Cruise."
Cruise's camp continues to call the entire article "lies" and denies that there was ever a recruitment for girlfriends or his ex-wife, Katie Holmes.