Katie Holmes On Divorce: 'There Are A Lot Of People With Much Bigger Problems'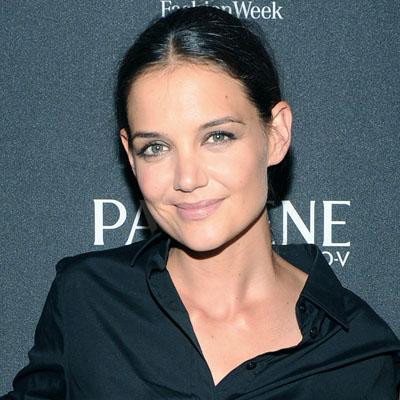 Katie Holmes still isn't commenting directly on her much-publicized divorce from her superstar hubby Tom Cruise, but in a new interview related to her fashion line, when referring to the intense press coverage her split has received, she said, "There are a lot of people with much bigger problems."
Holmes, 33, hit the stage at Lincoln Center in New York Wednesday night to present an award to Carolina Herrara at the 2012 Design Awards.
Article continues below advertisement
Her Holmes & Yang fashion line will debut its new line next week as part of Mercedes Benz Fashion Week, and she's just signed on with to work with Estée Lauder subsidiary Bobbi Brown Cosmetics, and she granted an ultra-rare interview to Women's Wear Daily in the wake of the deal.
Holmes' deal with Bobbi Brown, believed to be in the $2-3 million range, will have her being the face of the cosmetic brand, and she'll also collaborating on other projects for the line.
Article continues below advertisement
Katie also dished on her participation in the upcoming play Dead Accounts -- calling Broadway "a medium I really enjoy."
She drew parallels between the stage and film, noting that the live audience makes a huge difference.
"They're very much a part of the show, which is obviously something you don't have in film," she said. "You get to know people in a different way. The matinee audience is obviously very different from the Saturday night audience. You learn about material -- you really start to understand what works and what doesn't."