Where's Tom? Suri Cruise Goes To First Day Of School With Just Katie Holmes!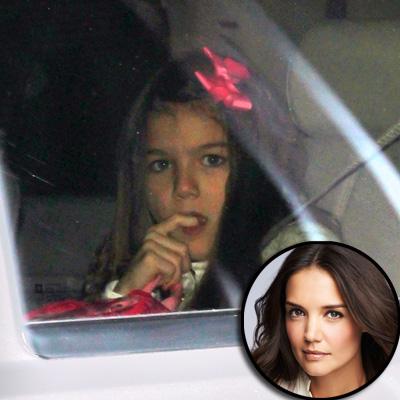 Article continues below advertisement
With her hair pulled back and a pink bow matching her pink back pack, Suri looked calm, cool and collected as she ventures out into the real world for her first day of school.
Unlike her older siblings Isabella and Connor Cruise, Suri is not being home schooled or attending a Scientology school but is now going to the private academy that just opened this week.
Katie looked somber as she chatted on her cell phone as the two were chauffeured to school, showing off a makeup free face.