Exclusive
Stop Dwarf Tossing Now! Little People, Big World Stars Slam Horrific Practice, Vow To Get It Banned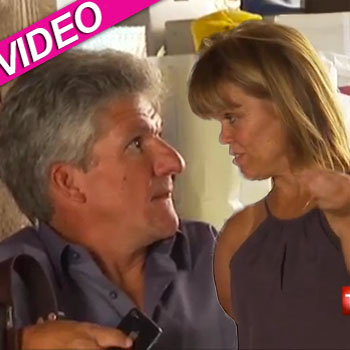 The shocking phenomenon of dwarf tossing invokes a sense of outrage in many different people — but, not surprisingly, Matt and Amy Roloff feel particularly disgusted and shocked by the cruel and dangerous practice, telling RadarOnline.com exclusively that they are actively working to achieve an all-out ban.
The Little People, Big World stars have invited viewers into their homes for almost a decade now and while they believe that they have helped change opinions about how little people are perceived, they are disappointed that dwarf tossing is still being permitted to happen within civilized society - insisting that there need to be laws introduced to stop something that is so barbaric and cruel, yet viewed as a funny spectacle by some.
Article continues below advertisement
"I have been an activist in the community for a very long time," Matt tells RadarOnline.com. "I've worked to have people stop using the term midget, including famous people like Jimmy Kimmel. So, you can imagine, when I hear about dwarf tossing it just upsets me. Why are people doing this still, in this day and age?"
Amy, who often disagrees with her husband on their hit TLC reality show, thoroughly agrees with him on this particular subject, and says she wonders why little people agree to participate in something so degrading.
"Why are people letting this happen to them?" She asks. "Besides being really physically dangerous, they must have some reason to feel so bad about themselves that they think it is ok to have someone else throw them around for entertainment purposes."
And, while Matt and Amy are very vocal with questioning the horrific practice, they say that they are also actively working toward finding a solution.
Article continues below advertisement
"We just want people to be aware that little people are like everyone else, and there shouldn't even be something like dwarf tossing out there," Amy states.
As for their own lives, Matt and Amy are currently working hard at trying to make their farm the go-to destination for weddings.
"It just works for us, and works for the area and I think it is a business that has a solid future for us," Matt explains.