Dwarf-Tossing Advocate To Farm Animals Spokesperson! Peter Dinklage Shares Outrage Over Animal Cruelty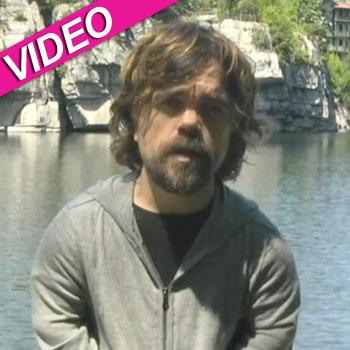 Peter Dinklage is not afraid to speak up about injustices!
The Game of Thrones star, who famously used his Golden Globe Award winning speech to bring attention to dwarf-tossing victim Martin Henderson, has just been named Farm Sanctuary's National Walk for Farm Animals Spokesperson – and RadarOnline.com has a video of the star speaking out about animal cruelty.
"I am outraged by animal cruelty whenever I see it and like you I want to do something about it, so this year I am serving as the National Walk for Farm Animals Spokesperson," Dinklage, who is celebrating his 43rd birthday on Monday, solemnly explains in the short and to the point video featured on the organization's website.
Article continues below advertisement
"Each year billions of animals are subjected to extreme cruelty on factory farms, feed lots and slaughter houses," he shares. "The brutality that these animals endure would be grounds for felony cruelty charges if inflicted upon our cats and dogs."
For more information on Walk for Farm animals, click here.