Exclusive
Duggars Happy With Sentencing In Extortion Plot: 'We Never Wanted Her In Prison'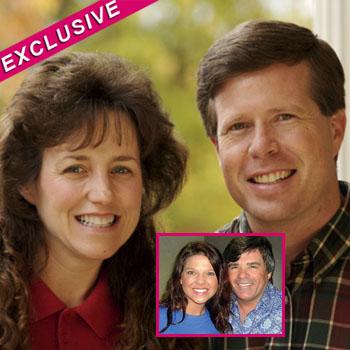 Article continues below advertisement
"Amy and I only want her to get the help she needs and we both agree her sentencing was appropriate. We never wanted her to spend time in prison."
James, who is a Missouri performer and long-time friend of the Duggar family, expressed relief that the ordeal is over for him and the family of 22.
"I speak for the Duggars and myself that we are all happy to see this episode in our lives finally come to an end after nine months," he said.
"Amy Duggar and her mother Deanna still sing in my show, and the entire Duggar family spent the weekend in Branson last Saturday and Sunday. This case never affected my relationship with the Duggars as we've been friends for several years."
As RadarOnline.com exclusively reported in February, Teresa had photographs she deemed "incriminating" of James and Amy together and after pitching media outlets with the pictures, contacted Discovery Communications — the parent company of 19 Kids and Counting's TLC network — and told them she wanted $10,000 in exchange for keeping the photos from being released.
MORE ON:
Celebrity Justice
Article continues below advertisement