Exclusive
Amy Duggar Says 'Justice Has Been Served' After Woman Pleads Guilty To Attempted Extortion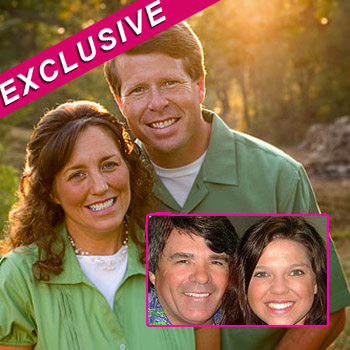 Article continues below advertisement
She was busted in an FBI sting when an undercover agent contacted Hunt and told her he was a Discovery Communications representative and she told the agent that she had three $3,000 contracts from outlets who were interested in purchasing the pictures. Hunt emailed the pictures to the agent as proof and then demanded the $10,000 be wired to her bank account or she would release the photos.
"I think that justice has been served," Amy Duggar exclusively told RadarOnline.com.
Article continues below advertisement
"It is a sad situation and it didn't affect me at all," she said. "I laughed it off completely because there was no truth to the matter. I'm deeply saddened that she is going to have time in prison and I hope to God she gets her heart healed, whatever is hurting her. You can't get by with things like that trying to extort a huge network."
Amy said she was never afraid of what the photos would reveal.
"It's a humbling situation because your reputation gets slandered. I have nothing to hide, no guilt no shame and there is no truth to what she said. I've never met her, I know nothing about her. She was a complete stranger that made allegations against me that were completely false."
James, 56, stars in a John Denver tribute show in Branson, Missouri, and although he and Amy spend a lot of time together he told us it's strictly business related.
Article continues below advertisement
A devout Christian, Amy said that she harbors no bad feelings toward Teresa.
"I forgive her; I have no hard feelings against her. It is something I can't help; you have to laugh it off. It's probably not the first time she's tried to do this to anyone. I know who I am in Christ, I know who I am as a person."
Sentencing is scheduled for November 9, and the charge carries a possible two-year prison term maximum.