Exclusive
Move Over Duggars, There's A New Family With 19 Kids In Town! Meet The Bates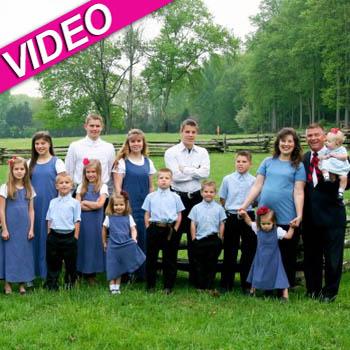 Article continues below advertisement
A simple, back-to-the-basics family, the Bates' live a music-filled life in the hills of Tennessee.
They believe that family is the key to happiness, and they're sure to find it with 19 children under their roof!
"If we're going to do something we're going to do it big or not at all," is their family motto.
They may have their work cut out to keep up with the Duggars though!
As RadarOnline.com previously reported, after suffering the tragic miscarriage of their 20th child the devout Christians have not ruled out still adding further to their huge brood.