Michelle Duggar: Overpopulation Is A 'Lie'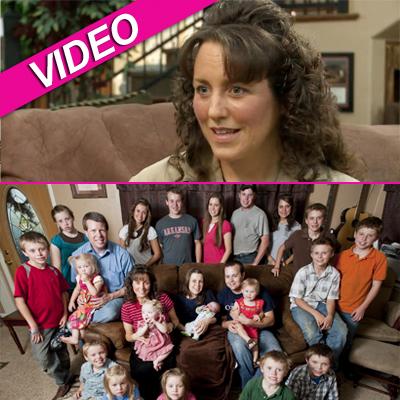 Article continues below advertisement
"Oh wow," she says when asked about the environmental impact her family was having on the Earth.
"Well, first off, the idea of overpopulation is not accurate because really the entire population of the world, if they were stretched shoulder to shoulder, could fit within the city limits of Jacksonville. So if you realize that you know that we're not anywhere near being overpopulated."
Michelle and her husband Jim Bob Duggar live with their children on a large estate in Arkansas, and she said they make every effort to limit their consumption.
"What our family does is that our motto is we buy used and we save the difference. We go to the thrift store. We buy used cars. We buy the things that most people would not be using. We are teaching our children to helpers, services, givers instead of takers."
Michelle invoked the late Mother Teresa in her defense of having so many children.
"I've heard someone say too many kids, I agree with Mother Teresa -- to say there are too many children is saying there are too many lives."
Article continues below advertisement
Michelle expanded on her reasons for having so many children, saying "Our world needs more joy and more purpose and the next generation to be encouraged by those that are going to make a difference for good in the world."
As RadarOnline.com previously reported, the Duggar family has been actively campaigning for Republican presidential candidate Rick Santorum and Michelle spoke a little about politics.
"That's our pray for our children that they're going to off into the world and make a difference. And they're probably going to be the ones paying for the social security and helping others!"
Michelle said her family lives simply.
"You need to focus on living people and trying to reach out and make a difference in the world."