'Octo-Mom' Nadya Suleman Poses Topless!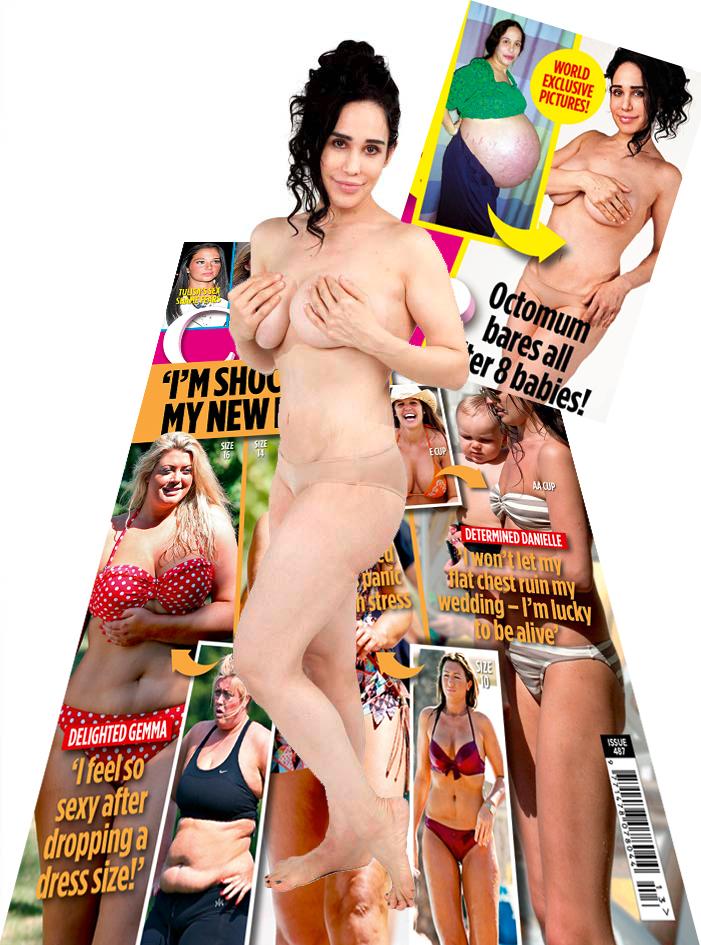 Article continues below advertisement
Octo-Mom showed off her shape wearing only nude undies and covering her breast provocatively with her hands, and said that even though she has given birth to 14 children her body bounced right back after the octuplets were born.
"I just pinged back into shape like a rubber band after the kids – I don't know how I did it," Nadya said. "I eat like a horse, don't count calories and have never owned a set of scales.
"I gained an entire human when I was pregnant with the octuplets – going from 10st to over 19st – but, two months later, I was a size eight again. Now, I never weigh myself."
As RadarOnline.com previously reported, Nadya is trying everything to keep her home and to get money to take care of her children, including launching a web show and even fighting in a celebrity pillow fight!
Do you think her nude cover is sexy or scary? Tell us in comments!