Exclusive
Octo-Mom Broke, But Has All 14 Kids In Private School!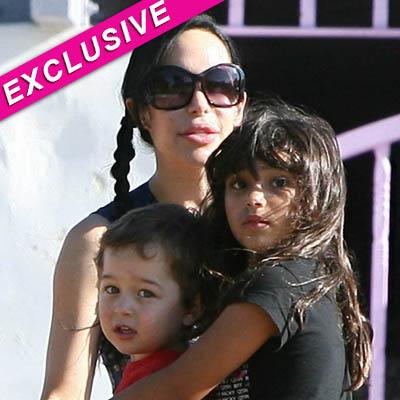 By Amber Goodhand - RadarOnline.com Staff Reporter
Nadya "Octo-Mom" Suleman's financial hardships are no secret, yet RadarOnline.com has learned she has all 14 of her children enrolled in an expensive private school.
"She was bragging about having all of her kids in private school, even though the eight youngest are only two-and-a-half years old!" a source close to Nadya told RadarOnline.com in an exclusive interview.
Article continues below advertisement
"She can't even pay the mortgage on her house, but she doesn't seem to care. She doesn't think about the future."
RadarOnline.com has learned that tuition at the Los Angeles County school where Nadya's children attend is a minimum of more than $6,000 per year, per child, for the eight youngest who are in pre-school -- which adds up to nearly $50,000 per year!
"Nadya thinks that by shoving her kids in school, it will free her up and give her time to make money doing something," the insider told RadarOnline.com.
"She's working on becoming a personal trainer, but for now she does the boxing stuff to make money."
Octo-Mom Nadya Suleman Celebrates 36th Birthday With Pals, Cupcakes
As for her six oldest children, the 36-year-old mother gets a 25% discount on their tuition because she has more than four children enrolled, which still leaves her with a bill of nearly $25,000 per year.
Grand total for all 14 kids? At least $75,000 per year!
Article continues below advertisement
As RadarOnline.com previously reported, just two months ago Nadya was behind in the rent on her La Habra, Calif. home AGAIN, and her landlord said the banks were going to move forward with a foreclosure.
"She told me she'd rather have her kids educated than worry about her bills," the source said. "But I have no idea how she's paying for their education!"
What do you think - is Octo-Mom doing the right thing? Leave your comments below.