Exclusive
Danny DeVito Spoiling Rhea Perlman Over The Holidays In Bid To Win Her Back!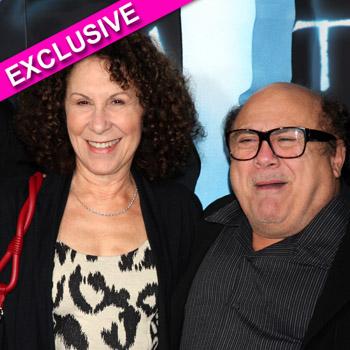 Article continues below advertisement
"He knows she loves spa treatments, so he's paid for her and a friend to take a week-long break, all expenses paid, and told her to get whatever treatments she wants.
"Rhea, who isn't the materialistic type, was delighted that Danny gave her such a thoughtful present, even though she didn't get him anything!
"But Danny doesn't care. He's doing everything he can to win back his best friend. His friends told him he'd be mad to let Rhea go and he's trying to make every effort he can to prevent that.
"And they've got a chance. Their relationship was built on a good friendship, so there's no reason why they can't make it work again."
As RadarOnline.com previously reported, happily married family man and screen legend Michael Douglas has been pushing his close pal to work hard to rescue his marriage.
"When Michael found out Danny and Rhea were splitting up he told Danny he thought he was making a big mistake," a source previously told RadarOnline.com.
Article continues below advertisement
"Michael loves Rhea and he told Danny he will never find another woman quite like her. They complement each other perfectly and are the best of friends.
"He said he should do whatever it takes to win Rhea back and come to his senses fast before it is too late. It's because of Michael they are talking to each other.
"They are still trying to work things out, and for the moment they are just good friends, but they are heading in the right direction.