Exclusive
Danny DeVito's Wandering Eye The Reason For His Marriage Split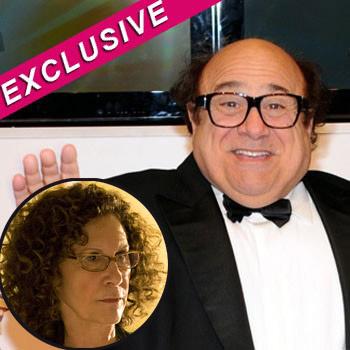 Is nothing sacred?
Danny DeVito's shocking split from wife Rhea Perlman was due to his wandering eye, RadarOnline.com is exclusively reporting.
The It's Always Sunny in Philadelphia star's wife of 30-years was finally fed up with the 67-year-old actor's flirty and inappropriate ways and gave him the boot.
In fact, things have been bad between the pair for over 10-years with the marriage hanging by a thread.
Article continues below advertisement
"He may not appear to be a ladies' man, but Danny certainly gets a lot of female attention," a source close to the family told RadarOnline.com.
"Danny can be quite the flirt and because of his powerful status in Hollywood, he's not ashamed to abuse his position and chat-up young, aspiring woman looking to make it in the industry.
"Despite his reputation as a lovable, funny guy in movies and on TV, Danny's actually quite the flirt and ladies' man. Like a lot of red-blooded males, if he sees an attractive girl in a coffee shop or walking down the street, he will give her the eye.
"After years of turning a blind eye to it, Rhea finally snapped. She had enough of his bad-boy behavior and wanted an end to their marriage.
"The break-up has been on the cards for a long time, probably over 10 years, because they haven't been happy for a long, long time," the source revealed.
As RadarOnline.com previously reported, Danny and Rhea announced Monday that they have separated after 30-years together.
Article continues below advertisement
The pair married in 1982 and have three kids: Lucy Chet, Grace Fan and Jacob Daniel.
Danny and Rhea worked together on the classic sitcom Taxi from 1978-1983 and later appeared onscreen in 1996's Matilda. In 1992, they founded Jersey Films. Their production company was responsible for a number of successful movies, including Pulp Fiction, Garden State, Erin Brockovich and Freedom Writers.
RELATED STORIES: