Winter's Sister Keeps Guardianship Of Ariel, Father Keeps Control Of Teen's Estate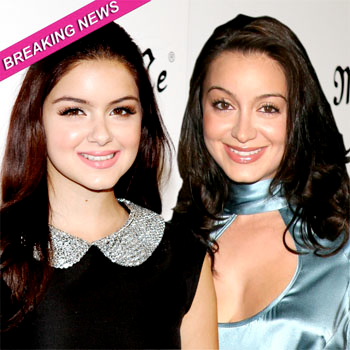 Article continues below advertisement
"Ariel Workman has been the victim of on-going physical abuse (slapping, hitting, pushing) and emotional abuse (vile name calling, personal insults about minor and minor's weight, attempts to 'sexualize' minor, deprivation of food, etc) for an extended period of time by the minor's mother, Chris Workman," guardianship court documents alleged.
Chris vehemently denied the claims of abuse in an exclusive interview with RadarOnline.com.
"There are absolutely no grounds to say that Ariel's father, and my husband, Glenn is incapable of caring for our daughter," she said. "There are no issues that would render him incapable of being Ariel's father."
As RadarOnline.com exclusively reported, adding a shocking twist to the custody drama, Chris Workman attempted to leak risque photos of Shanelle to the press in a bid to discredit her as a suitable guardian of Ariel.
Article continues below advertisement
Chrisoula and Glenn Workman told reporters in the hallway that they were happy with the outcome.
A status hearing is scheduled for March 29, 2013.
RELATED STORIES:
Ariel Winter's Mother Sues Actor Over 'Abusive Monster' Comment On L.A. Times Post
Publicist Will Testify, Signed Declaration For Ariel Winter In Favor Of Custody With Sister
Ariel Winter's Mom Denies Nude Pic Scandal, Publicist Says, 'She's Lying & I Have Proof'
Ariel Winter's Mom's Plan To Release Risque Photos Backfires, Will Actually Hurt Her Custody Case