Michael Lohan Defends Lindsay's 'Amazing' Performance In Liz & Dick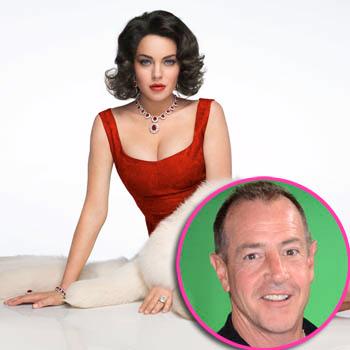 The critics may have roundly panned her performance as Elizabeth Taylor in Lifetime's Liz & Dick, but Lindsay Lohan is finding one diehard fan in her father Michael.
After the web exploded with viewers making snide comments about LiLo's turn as the iconic actress and humanitarian, the patriarch of the Lohan family took to Twitter to claim that "all the critics should find new jobs!
"They know nothing about @lindsaylohan talent! She has more talent in her pinky then all of them together," the proud dad tweeted. "You proved the critics wrong @LindsayLohan you are one of the best, so gifted, so amazing! Now apply it ALL! God bless you! And our family!"
Article continues below advertisement
Despite Michael's praise, he remains estranged from his famous daughter after he released to the media a secretly recorded phone conversation between the two of them during which she accused her mother Dina of using cocaine – a claim she later retracted.
Meanwhile, the comedy community got an early Christmas gift with the LiLo film, as many took to Twitter to contribute their snarky insights on her supposed comeback project.
Dane Cook: "I just realized Liz & Dick is on. No, I wasn't watching it, but I can literally smell it."
Morgan Murphy: "If you want to see something better than Liz & Dick, go to YouTube and search for 'explosive diarrhea.' … Liz & Dick has shown us all what it looks like when the girl who smokes in the parking lot gets cast as the lead in the high school play."
Patton Oswalt: "They can hide Lindsay's adorable arm freckles and they can't spackle some toner on her leg bruises? #lizanddick … 'We're next.' -- Ben Affleck and J-Lo, texting each other. #lizanddick"
Article continues below advertisement
Aimee Mann: "I get the feeling the phrase 'It is what it is' was said a lot in the editing room. #lizanddick"
Liz Meriwether: "She fainted! Oh my god. I think that was the funniest thing I've seen in TV in a while and I write comedy for television. #lizanddick"
And you didn't have to be a verified comic to get in on the act, as many viewers provided some of the more hysterical musings of the evening:
@OhEmGillie: "Somewhere, there is an actress who didn't get cast in this thing and is thanking her lucky stars. #LizAndDick"
@fuggirls: "The chemistry between LiLo and Grant Bowler is the equivalent of trying to light a cigarette with an ice cube. -H #LizAndDick"
@BoweryBoys: "A plain white screen rolling the text of Elizabeth Taylor's Wikipedia entry would be more compelling. #LizAndDick"
RELATED STORIES: