Exclusive
Culture Shock: Lindsay Lohan To Serve Sentence In Homeless Shelter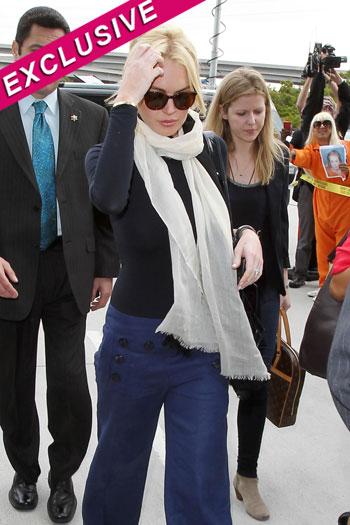 Troubled Hollywood starlet Lindsay Lohan will perform the 360 hours of her court-ordered community service on Skid Row!
She's scheduled to report to the Downtown Women's Center in Los Angeles after a judge sentenced her last week to 120 days in the slammer and community service on a violation of probation.
And the star of Mean Girls and Freaky Friday is in for a culture shock!
Article continues below advertisement
"The DWC is a life changing experience for all who walk through our doors," said the group's CEO, Lisa Watson. "DWC hopes that Miss Lohan is inspired by her experience here."
The center provides permanent housing for homeless women.
In Friday's sentencing, Judge Stephanie Sautner told Lohan that the community service would show Lindsay how women who have fallen on hard times make due with the bare minimum.
MORE ON:
Celebrity Justice
Lohan's duties will include: Preparing and serving meals; Sort donations; Assist case managers in obtaining homes or healthcare services for the center's clients.
And if the actress really wants to show some initiative, Lohan could always create unique items for Made by DWC. That's the center's innovative social enterprise cafe and gift boutique!
RELATED STORIES:
VIDEO: Lindsay Lohan Calls 120-Day Jail Sentence 'Shocking' In Surprise Appearance On Leno