I Voted! Hollywood Stars Cast Their Ballots On Election Day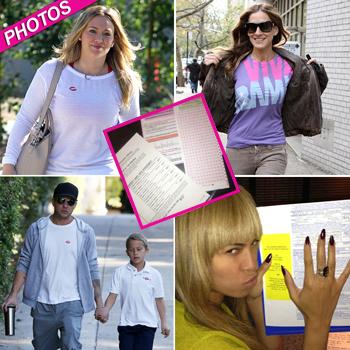 If Beyonce, Mariah Carey and Kim Kardashian can take time out of their busy schedules to cast their ballot, so can you!
It's Election Day 2012, and millions of people across the country are hitting their local polling places to vote, including Hollywood's hottest stars. No matter if they are on Team Obama or Team Romney, celebrities were snapped with their "I Voted" stickers and also shared personal election day photos on social media, and RadarOnline.com has the photos.
Article continues below advertisement