Fat-Free At 43! Catherine Zeta-Jones' Secrets To Staying Skinny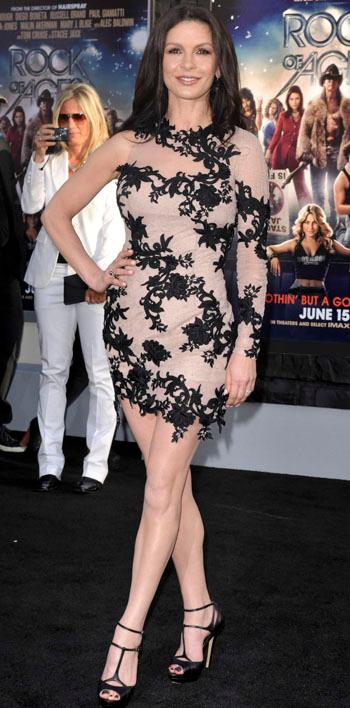 Catherine Zeta-Jones has an enviable figure, but she has to work hard to maintain it!
The Welsh actress reveals her fitness secrets in the December 2012 issue of InStyle magazine, which unlike most of her Hollywood peers, don't involve a personal trainer – and RadarOnline.com has the details.
"I don't have a trainer. Crazy, right? But I don't need anyone to motivate me," the 43-year-old, who sweats alongside the public at a Manhattan Equinox or at her private home gym in Westchester, reveals. "I love exercise, even things like the elliptical machine and stretching. It's a legacy of dancing all those years."
Article continues below advertisement
And while working out, which she does "at least 45 minutes a day, seven days a week," is good for her body, it also helps her emotionally, as she was diagnosed with bipolar II disorder in 2011.
"It really helps my mood too, which, with the bipolar thing, is important."
Zeta-Jones also likes mixing up her workouts, swimming laps for a half hour a day when she can, and also engaging in a little hula-hoop action.