Catherine Zeta-Jones On The Bright Side Of The 'Bipolar Thing': 'You Find Out Who You Really Are'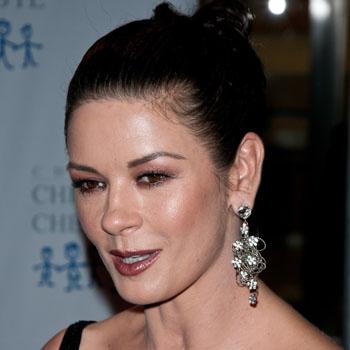 Catherine Zeta-Jones isn't letting her bipolar II disorder keep her down!
The Academy Award winning actress, who revealed her diagnosis in 2011, opens up in December's InStyle about how her life and marriage to Michael Douglas have changed because of the condition, and that it isn't as bad as people think – and RadarOnline.com has the details.
"It's been an intense time, in good ways and bad," the actress admits. "You find out who you really are and who you are married to. You find things inside yourself you never imagined were there.
Article continues below advertisement
"I've gained an appreciation for little things, like tea outside on a terrace and a beautiful afternoon like this."
However, the disorder makes it harder for her to deal with criticism, so Zeta-Jones had to modify her online behavior in order tostay okay.
"You can't escape what people say, and if you're human it can be painful," she admits. "The smartest thing I did was to stop going online. I'm the sort of person who will just look for the negative. Michael really can't understand it, but that's just the way I am. And with my bipolar thing, that's poison. So I just stopped. Cold turkey. And it's so liberating."
Instead of remaining quiet about her bipolar diagnosis, the 43-year-old hopes that her openness and honesty will be helpful to other people suffering from the disorder.
"I'm not the kind of person who likes to shout out my personal issues from the rooftops but with my bipolar becoming public, I hope fellow sufferers will know it is completely controllable.
"I hope I can help remove any stigma attached to it, and that those who don't have it under control will seek help with all that is available to treat it."